Chapter 1 - Blue Only I
Jump to navigation
Jump to search
"I can't get over how small you are!"
This article is a stub. As such, it is not complete. You can help Portal wiki by expanding it.
Add video walkthrough.

This is the second level of the game, and the first actual test involving paint (as Nigel says in the previous Test Chamber).
Purpose
This test takes place across three different rooms. The first two rooms serve to teach the player the basics of using the Paint Gun. The third room is an advanced navigation course, teaching more tricks you can do with Repulsion Gel.
Contents
Hazards
Walkthrough
Walk out of the makeshift Chamberlock.

Spray the wooden panel in front of you with Repulsion Gel from the gun. Use it to jump over the wall.

Proceed through the door.

Spray the wooden panel and walls in front of you and behind you with Repulsion Gel.

Jump off the floored gel, and use the height and wall-mounted gel to reach the ledge. This will later on be referred to as the "Gel Wall Jump". The verb is to wall jump [to somewhere] with gel.

Spray the wooden panel extruding over the next pit with Repulsion Gel.

Use it to jump over to the exit of the second room.

Hop into the mid-test Chamberlock vent, then exit the room you end up in.

From there it's simple Repulsion Gel-aided navigation to reach the makeshift Chamberlock.
Gallery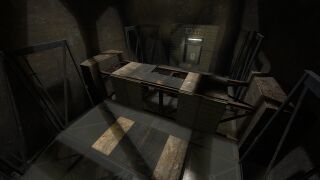 Intro Course Part 1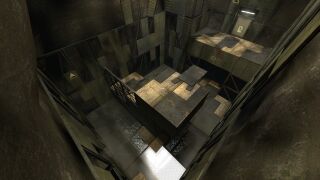 Intro Course Part 2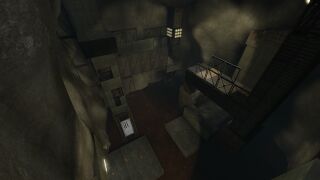 Test Chamber 01