User:Patko0770
From the Portal Wiki
I LOVE Portal and contributing to this wiki.
Currently working on: Creating Portal 2 Co-op test chambers articles.
Percentage of game I aleready finished (including Story, Bonus levels, Achievements, and everything else):
Portal
:
Portal 2
:
"

There is always time for science.

— Myself

"
Have a look at my Puzzle Creator maps: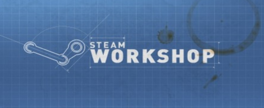 My favourite mechanics and characters:
Chamberlock, Emergency Intelligence Incinerator, High Energy Pellet, Material Emancipation Grill, Portals, Weighted Companion Cube, Crusher, Panel, Excursion Funnel, Shredder, Thermal Discouragement Beam, Conversion Gel, Propulsion Gel, Pneumatic Diversity Vent, Adhesion Gel, Reflection Gel, Hard Light Bridge.
Userboxes say everything better than words:
My Backpack:
Headgear
Misc. Items
Skins
Gestures
show;hide