Skins
Jump to navigation
Jump to search
"I can't get over how small you are!"
This article is a stub. As such, it is not complete. You can help Portal wiki by expanding it.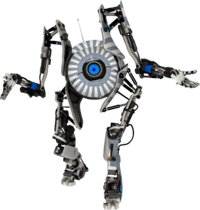 Skins are items that change the textures of Atlas and P-body rather than giving them entirely new items to equip. Skins are equipped in the Skin slot.