Vesmírné jádro
From the Portal Wiki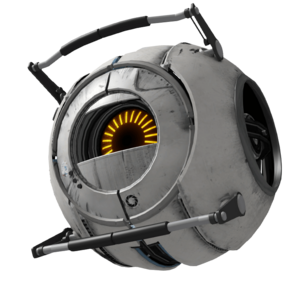 Vesmírné jádro je poškozené osobnostní jádro naprogramovaného muže, které se poprvé objevilo v Portalu 2. Je první jádro které Chell připojila k Wheatleymu aby vyvolala přenos jádra
Vesmírné Jádro mluví hyperaktivním způsobem, neustále mluví o jeho poblouznění z okolního vesmíru a jak by jednoho dne chtěl do vesmíru. Nicméně občas mluví o tom, že ho vesmír začne nudit a bude chtít zpět na Zem. Jeho sen se stane skutečností když je vtažen portálem, který jeho a Wheatleyho pošle do vesmíru.
Vesmírné jádro, stejně jako ostatní poškozená jádra, je namluvené Nolanem Northem.(Anglicky).
Galerie
Vesmírné jádro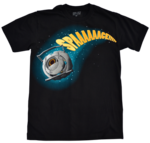 Vesmírné jádro na tričku.  
Zajímavosti
Vesmírné jádro se po vydání Portalu 2 stalo na internetu populárním. Je i v parodiích na populární kulturní videa.
Zhlédněte také
Reference
↑ Chapter 7, page 4 of Portal 2 - The Final Hours.