Turvakamera
From the Portal Wiki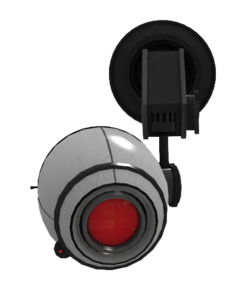 "

To ensure the safe performance of all authorized activities, do not destroy vital testing apparatus.

 Kuuntele

— GLaDOS

"
Turvakameroita voi nähdä melkein kaikissa Aperture Sciencen tietokoneavustetun Elämyskeskuksen Testikammioissa. Kaikissa Portal-sarjan peleissä kameroita käyttää GLaDOS, joka tarkoittaisi sitä, että hän valvoisi koehenkilöiden liikkumista ja etenemistä.
Esiintymiset
Portal
Portal: Still Alive
Portal 2
Asiaan liittyvät saavutukset
Portal
Piilosilla
Irrota turvakamerat seinistä.
Portal: Still Alive
The Camera Adds 10 Pounds
Knock a turret over with a security camera.
Portal 2
Ongelmia kerjäämässä
Pilkkaa GLaDOSia kameran edessä kaikilla viidellä yhteistyöradalla
Galleria
Turvakamera
Sama kuin edellinen, tuhoutuneella olemuksella.  

Pelissä otettu kuvankaappaus Portal 2-pelin turvakamerasta.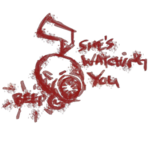 Doug Rattmannin tekemä piirros turvakamerasta tekstillä "She's watching you" (suom. "Hän katselee sinua").