Livros
From the Portal Wiki
"Eu não posso acreditar no quão pequena você é!"
Este artigo é um esboço. Logo, não está completo. Você pode ajudar a Portal Wiki ao expandí-la.


"O que é que você tá olhando?!"


Esta página se beneficiaria com a adição de uma ou mais imagens.




Por favor, adicione uma imagem adequada, e então remova este aviso.



Esta é uma lista de todos os livros escritos sobre Portal ou Portal 2 que foram reconhecidos oficialmente pela Valve Corporation.
Lançados
Em breve
The Art of Portal 2 — Um livro completo com imagens da arte e conceituais de Portal 2 desde o início até a conclusão.
A data de lançamento foi transferida de 13 de novembro de 2012 para 30 de março de 2013[1].
Galeria
Imagens da capa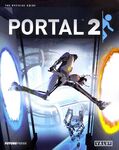 Portal 2: The Official Guide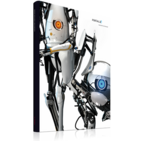 Portal 2 Collector's Edition Guide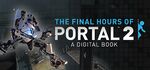 Portal 2 - The Final Hours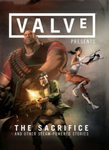 Valve Presents: The Sacrifice and Other Steam-Powered Stories, Volume 1  

The Art of Portal 2  
Referencias