Books
From the Portal Wiki
"I can't get over how small you are!"
This article is a stub. As such, it is not complete. You can help Portal wiki by expanding it.


"Nope, still can't see!"


This page would benefit from the addition of one or more images.




Please add a suitable image, then remove this notice.



"

"So that's just what I was doing. I was just reading... ah... books. So I'm not a moron."

 Click to listen

— Wheatley

"
This is a listing of all books written about Portal or Portal 2 that have been officially recognized by Valve Corporation.
Released
Cancelled
| Name | Publisher | Description |
| --- | --- | --- |
| The Art of Portal 2 | Dark Horse Comics | A book full of the art and concept images of Portal 2 from the beginning to completion. It was originally to be released on November 13th, 2012 before being pushed back to March 30th, 2013.[1] It missed this second release date with no announcement being made, and was quietly cancelled afterward. |
Gallery
Cover images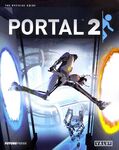 Portal 2: The Official Guide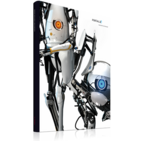 Portal 2 Collector's Edition Guide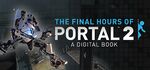 Portal 2 - The Final Hours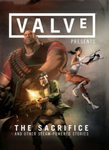 Valve Presents: The Sacrifice and Other Steam-Powered Stories, Volume 1  

The Art of Portal 2  
References